No. 4 of: 8 Ways to Increase Employee Engagement
Wellness as an engagement tool is based on the simple premise that if you feel better in work, you're likely to perform better.
In the past, feeling well was left solely to the employee to manage. However, more and more the expectation is that the company can facilitate if not proactively improve wellness in their employees.
And it makes financial sense for a company to help improve their workers wellbeing. According to research by Tower Watson, a healthy and happy workforce can reduce costs by more than $1,600 per employee, with reduced leave days caused by disability or unplanned sickness.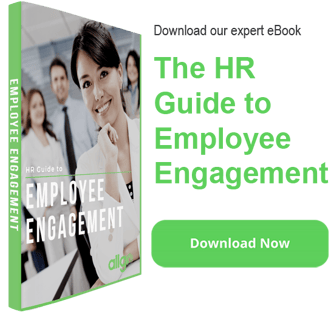 Workplace health and well-being programs not only have a positive impact on employees' wellness, they can also lead to a significant increase in engagement, cohesiveness and overall productivity.
Workplace wellbeing can be divided in to 3 main strands - physical health, emotional health and financial wellness. Here below are some examples of initiatives your company can take to improve wellbeing in each-
Physical Wellness Initiatives
Physical health is the most obvious, covering both prevention and cure. Initiatives include-
Bike-to-work scheme

Subsidised gym membership / on-site gyms

On-site shower facilities

Healthy food in canteen

Free healthy snacks

Nutrition advise

Wearable fitness trackers as rewards

Quit smoking sessions

Company sporting events, like the PWC Staff Relay (

http://www.staffrelayseries.com

)

At work medical screening

Free Winter flu vaccinations

Lunchtime walks or runs

Company sports clubs


Emotional Wellness Initiatives
Emotional wellbeing deals with stress, anxiety and more complex mental health issues. But increasingly it focuses on the positives such as building mental resilience and using mindfulness as a management tool. Initiatives include-
Ergonomic office design

Mindfulness training

Emotional Intelligence training

Relaxation / quiet rooms

Mental health talks

Stress management classes

Emotional resilience training

Better sleep advice

Retirement coaching

Peer recognition programmes

Corporate Social Responsibility programmes

Financial Wellness Initiatives
Financial wellness as part of a wellbeing strategy is the newest, but fastest growing, wellness area. Worries about money can have a powerful negative impact on both physical and emotional health. Financial wellness initiatives include-
Health insurance expert advice

Pension expert advice

Car, health & house insurance group schemes

Financial education

Financial planning training

Expert tax advice

Corporate discounts scheme

Tax-free bonuses (Small Benefit Scheme)
It can sometimes be confusing for companies to know how to formulate an overall wellness strategy. Fortunately, there are lots of new products and services being launched that can help. For example, Irish start-up, Peptalk (http://www.peptalk.ie/) both designs corporate wellness programmes and offers a wellness app to help manage the programme.
In almost all cases, some outside help is useful, at least to get started, and it is important that employees are involved in the development of any programme – after all, the success of any wellness initiatives will be determined by employee engagement with it.
Even though wellness can be a dauntingly broad subject for companies to grapple with, the obvious benefits in terms of employee engagement and productivity gains, means it is worth the effort to figure out.
Read the next of our: 8 Ways to Increase Employee Engagement>
If you would like to talk to Allgo about employee reward & recognition products and services, please don't hesitate to contact us today.
Download our eBook
In the latest eBook from Allgo, we look in detail at employee engagement - what is is, what it does, how to measure it, and how to improve it in your organisation. Download it for free today by clicking the Download Now button below.
Download our expert eBook:


The HR Guide to Employee Engagement

High Employee Engagement is the holy grail of HR and is a significant factor in overall company performance. This definitive guide shows you:

Current Stats on Employee Engagement
How to Measure Engagement
8 Ways to Increase Employee Engagement
How Recognition Can Improve Engagement
10 Steps to Successful Employee Recognition=
How to Prove ROI on Recognition
12 Pitfalls to Avoid in your Employee Reward Programme