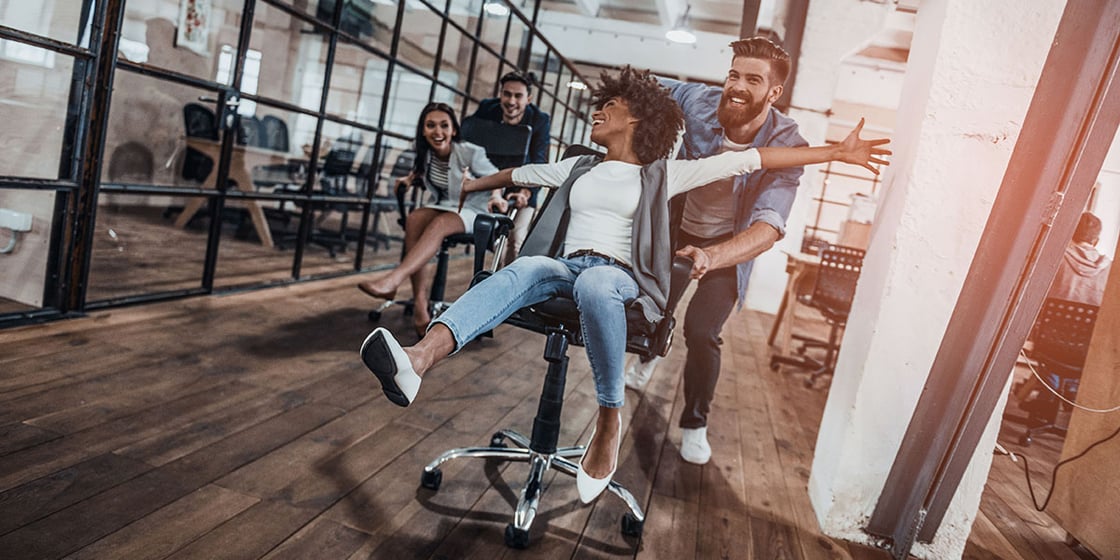 The Small Benefit Scheme (SBS) is a statutory tax relief scheme offered by Irish Revenue that allows employers to provide a tax exempt benefit to Irish employees of up to €500 per year.
As an employer, the Scheme allows you to give certain types of rewards to your employees that are NOT subject to any Benefit-In-Kind (BIK) tax for the employee, or employer tax (Employer PRSI) for the company.
Even though one of the key regulations of the Small Benefit Scheme is that it can only be applied to one reward per employee per year, it is possible for companies to extend the Scheme throughout the year in conjunction with a qualifying points system. This means that you can award points to your employees throughout the year, and allow them to cash-in their points at the end of the year up to maximum of €500 in non cash rewards.
The advantage of course is that instead of a giving a one-off reward for retrospective performance, you can instead run an ongoing, proactive incentive & reward programme throughout the year.
This could be a Sales Incentive, Performance Improvement Programme, KPI Incentive, Peer-Recognition, On-the Spot Rewards, Employee of the Month, or Service Awards.
Or you could design a programme aimed at encouraging Safety-at Work, Employee Wellness, Business or CV Referrals - the possibilities are endless!
As well as enjoying the same tax-free status, ongoing Small Benefit programmes can have the advantage of being more engaging and impactful than a single annual reward.
Allgo's Reward Hub platform allows companies to run ongoing employee reward programmes, and is fully approved by Revenue for the Small Benefit Scheme.
How it Works
The typical ongoing programme works like this-
Companies decide the criteria for awarding points, how often to award points (usually every month), and how much each point will be worth.


Companies then provide Allgo with a performance report each month, and Allgo calculates the number of points each

employee earns and emails the points to

each employee.


Employees build up their points all year, and can keep track of their points earned by logging into a branded incentive website.


Leaderboards and monthly branded eZines can be broadcast by Allgo to keep all employees fully engaged in the programme all year.


At the end of the year, employees who have earned less than €500 in Points will be sent an Allgo Mastercard Gift Card for the total value of points earned. This gift card will be completely tax-free under the Small Benefit Scheme.


Employees who have earned more than €500 will be sent a €500 gift card (taxfree) and additional gift cards up to the total value of their points balance.
The additional gift cards will be subject to BIK, which the company pays by "grossing up" the value of the additional gift cards in payroll. Alternatively, the company can elect to pay the additional points earned through payroll, subject to normal tax deductions.


Guide to Small Benefit Scheme 2019
Our 2019 Expert Guide to the Irish Revenue's tax-free employee reward scheme gives you expert info, insights and case studies for getting the most out of the scheme. Download it for free today by clicking the Download Now.
The Expert Guide to the €500

Small Benefit Scheme 2019

Our 2019 Expert Guide to the Irish Revenue's tax-free employee reward scheme gives you expert info, insights and case studies for getting the most out of the scheme.

Small Benefit Rules 2019
Tax Savings Calculations 2019
Most Popular Tax-Free Rewards
Paying Bonuses Tax-Free
Tax Returns & Revenue Audits
Extending the Scheme Year Round
Other Employee Reward Tax Schemes
Small Benefit FAQs
Case Studies