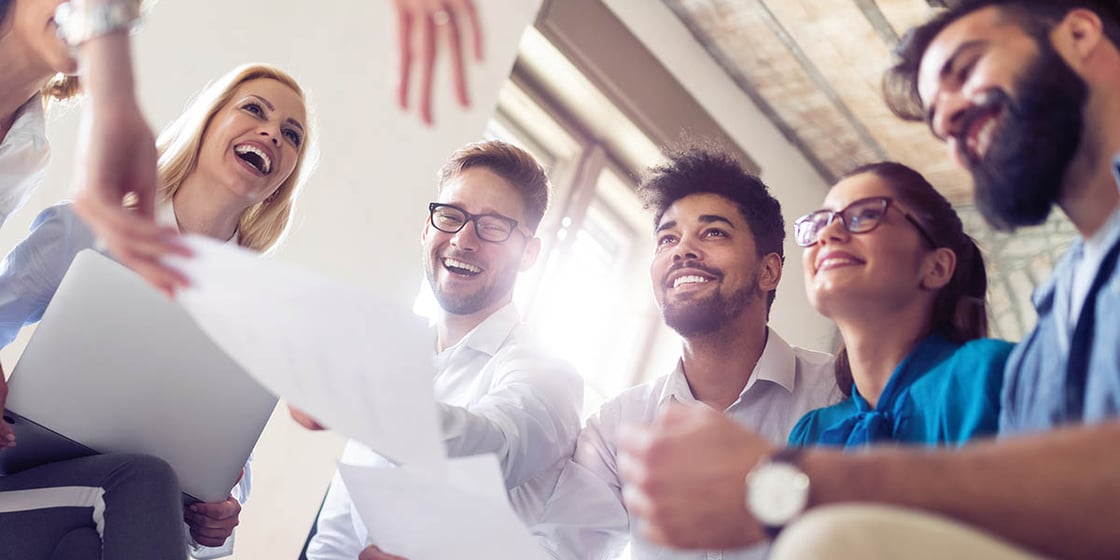 From Allgo's annual HR Trends Report, here are the factors that will affect Retention for 2022 as reported by 100 HR Leaders.
HR Leaders are clearly worried about the "Great Resignation" in 2022. Retention Difficulty is at its highest level ever in the 4 years we've been running this survey, with retention predicted to be 60% more difficult this year.
Given that 2022 looks like it will be an employee market rather than an employer one, it's no surprise that the 3 "what's in it for me" factors of Pay, Work/Life Balance, and Career Progression are ranked top in terms of employee retention.
1: Pay
Going back to pre-pandemic times in 2019, Pay has jumped from No. 8 in 2021 to the No. 1 factor predicted to affect retention in 2022. Companies will have to ensure they are meeting the paying expectations of their staff in order to minimise staff turnover.
2: Work / Life Balance
For the fourth year in a row, Employee Work / Life Balance is ranked in the Top 3 retention factors. With the new norm of working still being established, it is vital to ensure employees are able to have a good balance of the demands of both their personal lives and professional lives.
---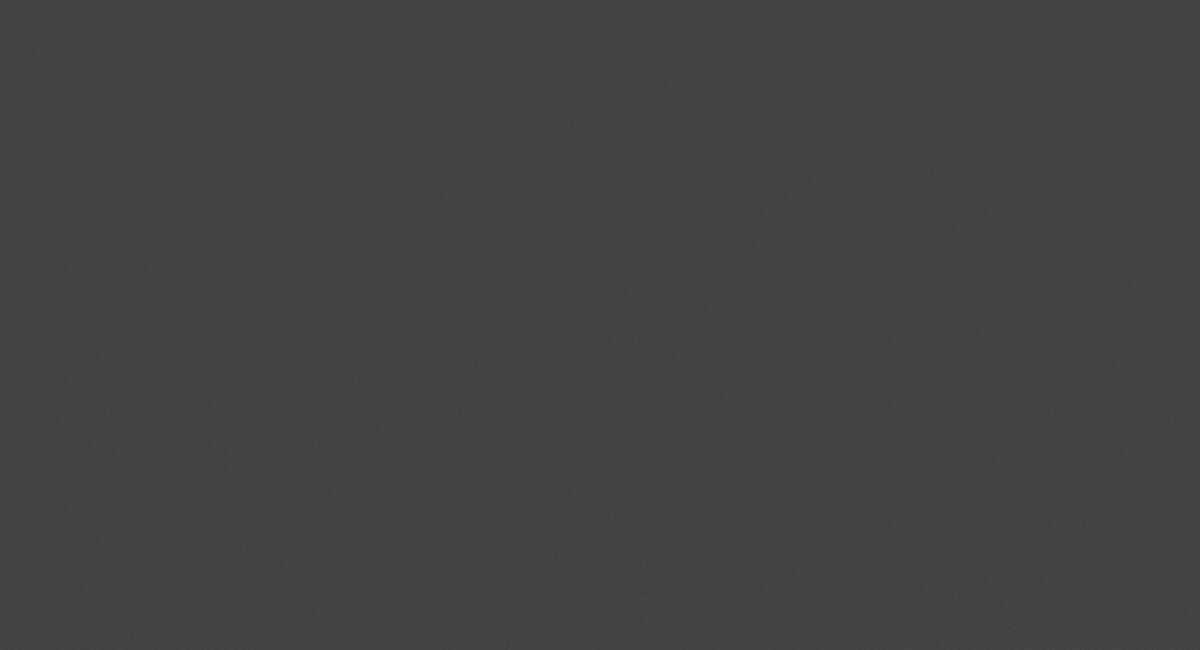 HR Trends 2022
Download the full survey report for invaluable
insights into HR challenges and predictions
in the coming year.

Download now at https://info.allgo.ie/hrtrendsreport2022
---
3: Career Progression
Moving up from No. 10 in 2021 to No. 3 this year, Career Progression is clearly a huge priority for companies to look at as employees are focusing on their own benefits for 2022. Employees want to be able to advance within a company or else they will likely look to move to a company that can offer more opportunities.
4: Line Manager / Work Colleagues
According to our survey, Line Manager and Work Colleagues are decreasing in importance for employees when it comes to staff retention. As Line Manager drops from fourth back down to tenth this year, along with Work Colleagues falling out of the top 10 important factors for retention in 2022. As employees continue working hybrid the importance of colleagues seems to fall out of priority compared to 'what's in it for me?' benefits.
5: Flexible Working Hours / Work Environment
As we continue to figure out the balance of working from home and hybrid working, it is no surprise that Flexible Working Hours and the Work Environment are priorities for employees. Both factors remain in the top 6 for the fourth year in a row as staff want to continue to put pressure on having flexibility within their work life.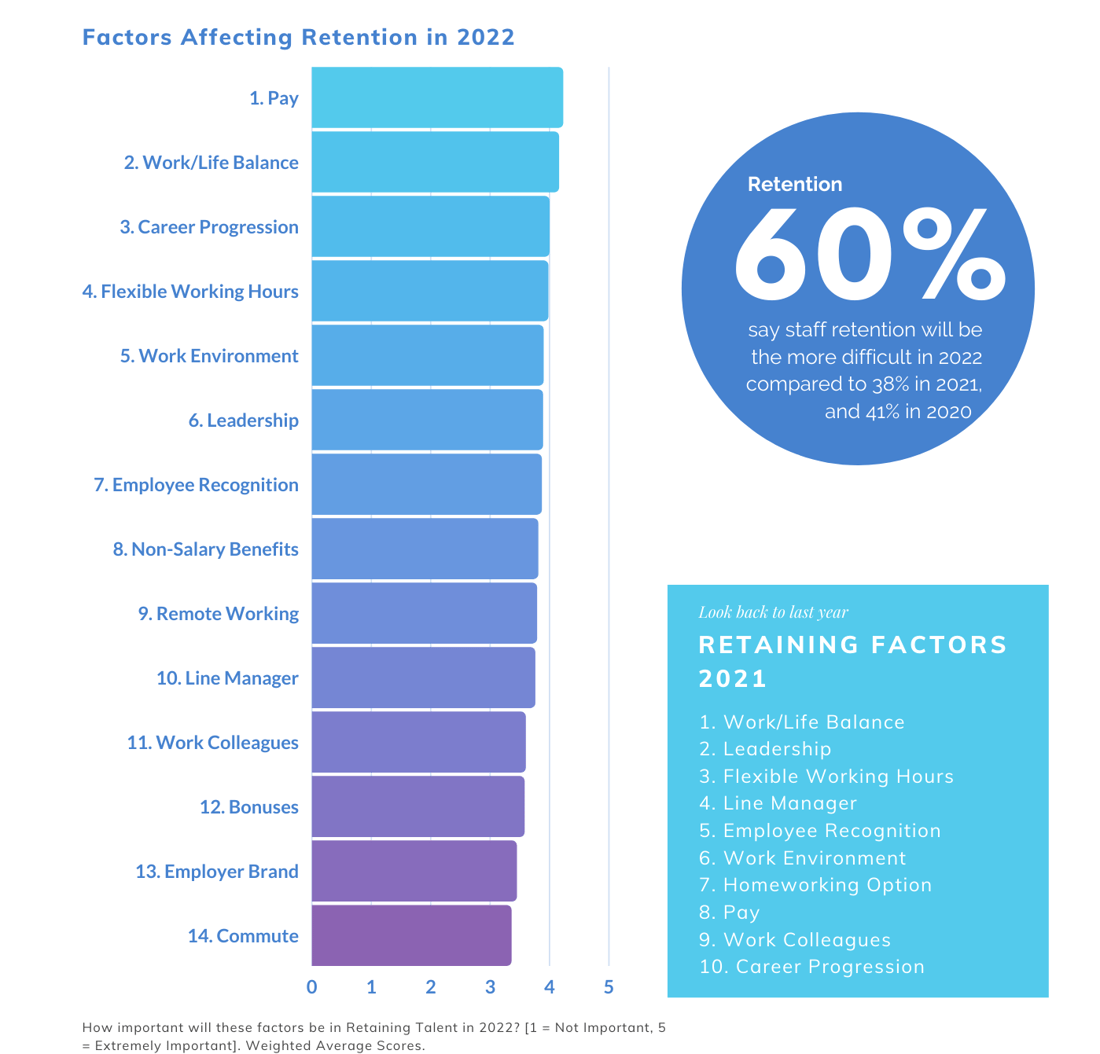 Download the HR Trends Ireland Report 2022
Based on a survey of HR Leaders and Senior HR Managers, this report highlights the challenges and trends in HR for 2022. Download it for free today by clicking the Download Now