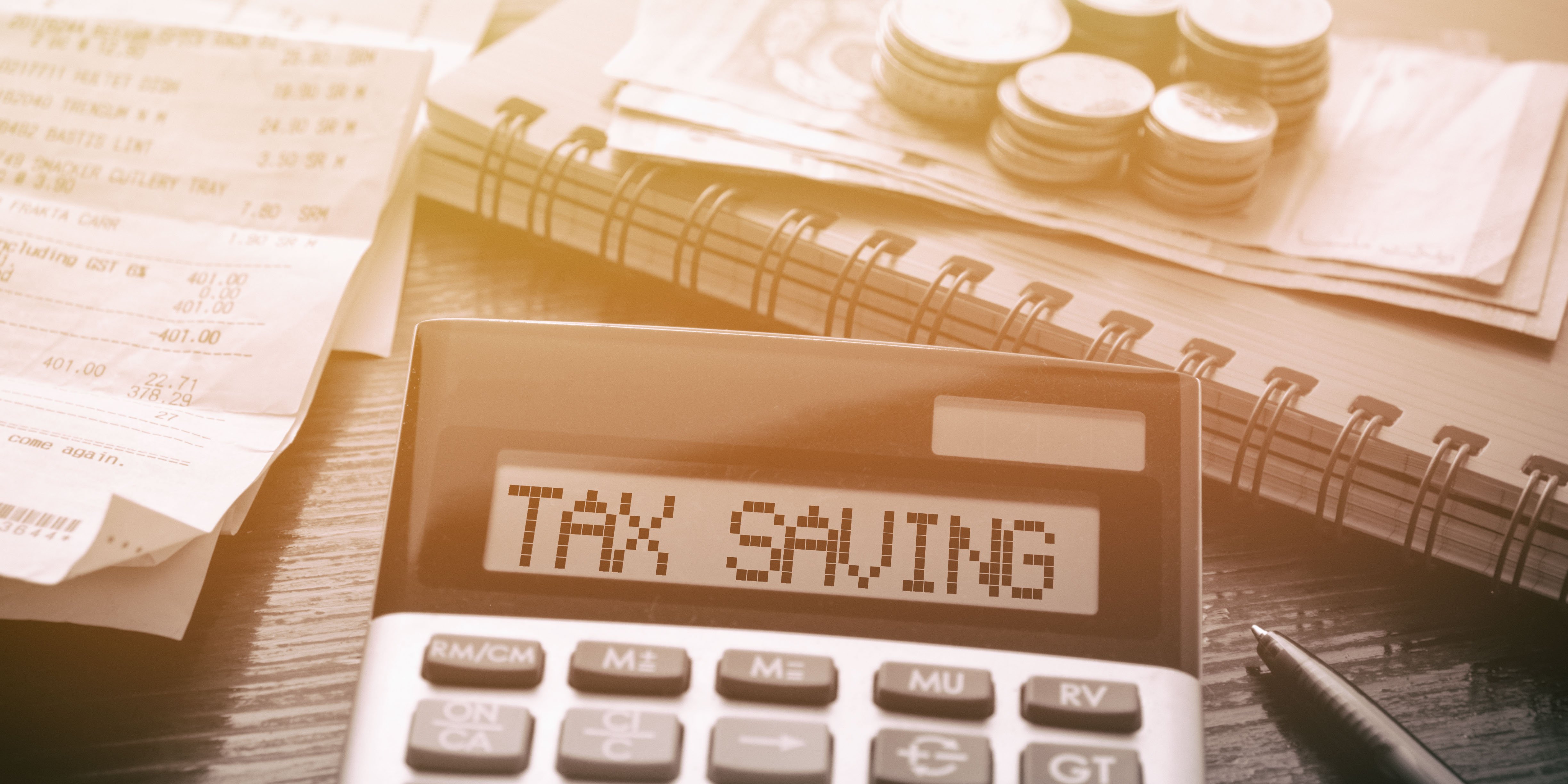 Budget 2019 was announced last week, and was relatively uneventful overall.
In relation to the Small Benefit Scheme, it was a case of no news is good news. The limit of €500 has remained unchanged and therefore, employers can reward staff tax-free at the same amounts as last year.
The following changes to income tax and Employer PRSI mean that the tax-saving calculations on the Small Benefit Scheme have changed slightly. While USC will be reduced for employees earning between €19k and €70k, and the lower rate tax band will be increased by €750 (for single people), the increase in Employer PRSI by 0.1% means that the overall tax-savings available for on the Small Benefit has marginally changed.
Income Tax Changes affecting Small Benefit Calculation-
Employer PRSI increases to 10.95% for all employees
Single income lower tax band increases by €750 from €34,550 to €35,300
3rd USC band reduction from 4.75% to 4.5%
2nd USC ceiling rises from €19,372 to €19,874

The changes to income tax in Budget 2019 means that the tax-saving calculations for the Small Benefit Scheme change too.
However, as the table below shows, the net affect on the Small Benefit Scheme is marginal, with only a few euros in difference between the tax-savings in 2018 and those in 2019: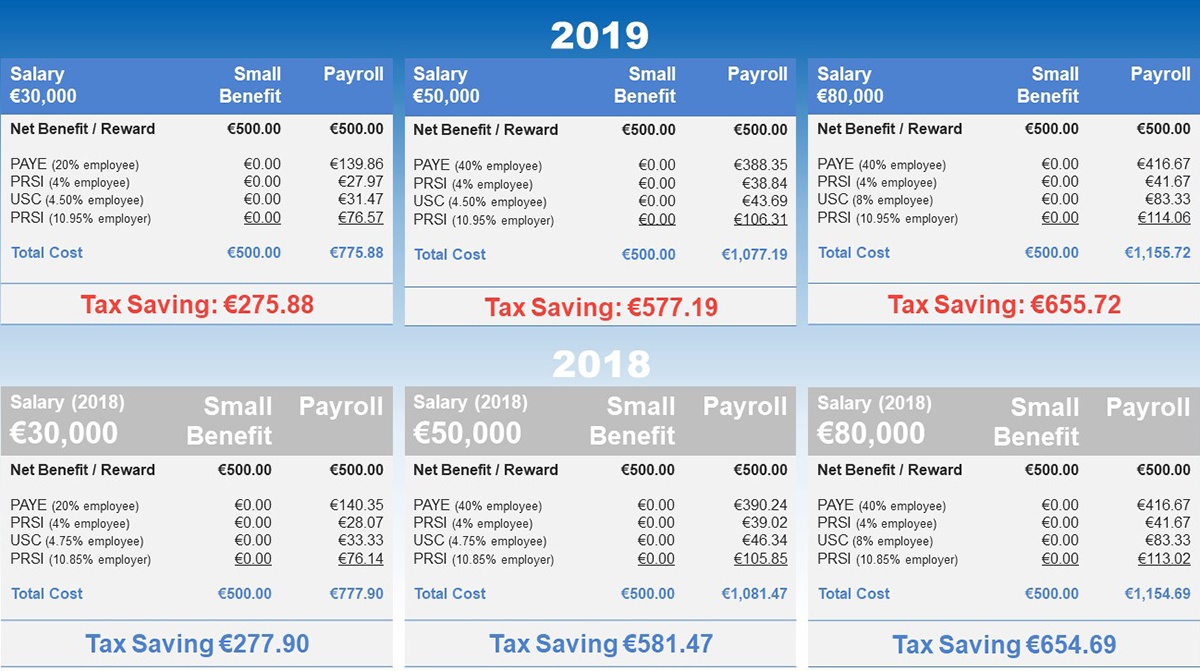 If you would like to talk to Allgo about tax-free gift cards, vouchers and rewards for your staff, don't hesitate to contact us today.


Download the Small Benefit Guide 2018
In the latest publication from Allgo, we provide the definitive guide to the Irish Revenue's tax-free reward scheme for Irish employers and employees. Download it for free today by clicking the Download Now button below.
Download our Expert Guide:

Guide to €500 Small Benefit Scheme 2018

This is the definitive guide to Irish Revenue's €500 Small Benefit tax-free reward scheme for Irish employers and employees. The guide includes-.

Small Benefit Scheme Rules
Tax Savings Calculations
Tax Records & Returns
Most Popular Rewards
Extending the Scheme Year Round
FAQs
Case Studies